No.
In other news, I recently learned that when you poop, you are supposed to wipe with your left hand. That is why the toilet paper rolls are on the left side (except I think other people didn't hear about this, because I see rolls on the right side all the time).
The reason for this is because when you meet someone, it is polite to shake with your right hands, and rude to shake with your left. Because you're not supposed to wipe and shake with the same hand. (teehee)
I suppose what I'm trying to say is, I'm sorry for shaking right hands with you, because I only just learned about the wipe-with-the-left rule so I can't be held responsible for past wiping/handshaking habits. So you might want to wash your hands now.
*edit*
i was just informed by Crystal that it's ok, because in America we wash our hands so it doesn't matter which one we wipe with. so i guess that means, i'm sorry again, and i'll start washing my hands.
*/edit*
currently in love with: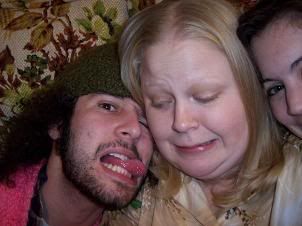 because i can do that. and because i'm her fluffy. and because she once raped my hair. and because i will cry when i cant see her for long times. and because, this list is really endless.