I know this is a drastic oversimplification.  Please don't take it the wrong way.  Just see it for the interesting, inherent beauty.
poop=poop.
Simple and beautiful.  crap=parc, feces=secef…you see what I mean?  Enjoy it for what it is.
I spend too much time considering old vs. young. I've already resigned myself to becoming judgemental and set in my ways.  My father was wild back in his day, then he got respectable, married, got kids and job, etc etc. I'm not saying this is a bad thing by any means; simply that it's a natural part of life's process.  The old generation holds to what is established and valuable, while the young explore, throw off the oppression, and walk all over everyone's lawn.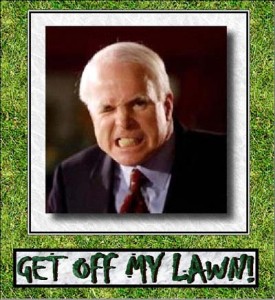 I've never really understood the concept, anyway.  It's a lawn, made for walking on.  Deeply seated beliefs on the value of personal property are hard to understand.  That's not entirely true; I've very protective of my computers…but that's what I DO.  Many people seem greatly attached to all sorts of meaningless items; I'd prefer to be moderately attached to select important items and let those kids traipse wherever they want.
My Good and Evil pages will be updated randomly and without warning, if you were of a mindset to follow what's really important.  Don't expect to understand everything (or even anything) that I write there. Some of them are deeply personal.
I've been wicked tired lately.  No idea why.  I thought it was mostly related to how I hadn't gotten enough sleep in two weeks, but I decided to ignore that.  Theoretically I like to get into work early and leave early, but I can't seem to manage to get myself out of bed.  Melatonin [wiki] is my drug of choice in these situations.  I prefer nothing, but it does what I need to without noticeable side effects.  Well, none that I can admit to in mixed internet company.
I recently purchased/am now in possesion of a new mountain bike and a new camera.  I hope to combine the powers of these two and make beautiful things.  Like rippling calf muscles…or pictures of rippling calf muscles…maybe I can send them back and just google for images.