This is my new face. It is a sexy Jew-Manchu. My mom said she likes it. She's never said that about my facial hair before.
When my dad saw this pic, he said "I think I saw that movie when I was 17".
In other news, here's a new section that I'll try to put in every post.
current love of my life: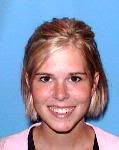 because she looks nice