I'm going out of my way to "change". Not my underwear.  Just to experience "nonsense" (debatable) things that won't hurt me, and might help me.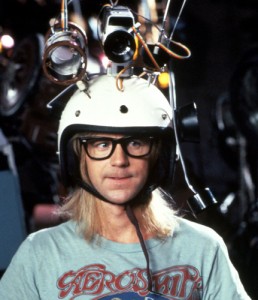 This week, I already got a fajita burrito with barbacoa instead of a steak burrito at Chipotle.  I also ordered a different dish than usual from a local Thai restaurant…I substituted flat noodles for my usual rice.
This lets me live life TO THE MAX.
IN OTHER NEWS
TWITTER FAILWHALE: IRAN!
Twitter is less useful than purported.  Does the previous sentence have proper structure? Anyway, it's purportedly the only real way to get information about crazy things like the Iranian election/fallout.  If you follow #iranelection , it's nearly impossible to get anything valid out of.  Furthermore, Twitter is unregulated (by nature), so it's easy for Iranian government officials/evil Ira-nazis to pretend to be the unwashed masses and spread information.  You have NO IDEA if you're following someone for real, or getting fed what THEY want you to hear.  THEY are also censoring the interwebs and media, so neither is there any hope for "real" news coverage…not that the mass media is worthwhile anyway.
People spamming #iranelection (which is 99.9% of people), even with good intentions, really do destroy any avenue of sharing information.  Yes, it's cute when you share your hopes about the dreams of a free Iran in the form of a haiku.  Isn't it ironic your beautiful hopes and poetry all combine together into an unreadable, unruly mashup?
PS, following me on twitter (name: wangahrah) is pretty useless since I rarely update.  It's always a gem when I do, so you'll have to weigh the final costs yourself.